Rustic Ginger Soap Bar
Sale price

$8.95

Regular price

$10.00
Crafted With Almond Oil, Unrefined Shea Butter, and the Bold Essence of Rustic Ginger Smells Like: A brawny, spicy ar...
Crafted With Almond Oil, Unrefined Shea Butter, and the Bold Essence of Rustic Ginger
Smells Like: A brawny, spicy aroma comparable to that of a grizzled, yet dapper frontiersman conquering the wild.
Made In The U.S.A
256-BIT SSL Encription
365 Day Satisfaction Guarantee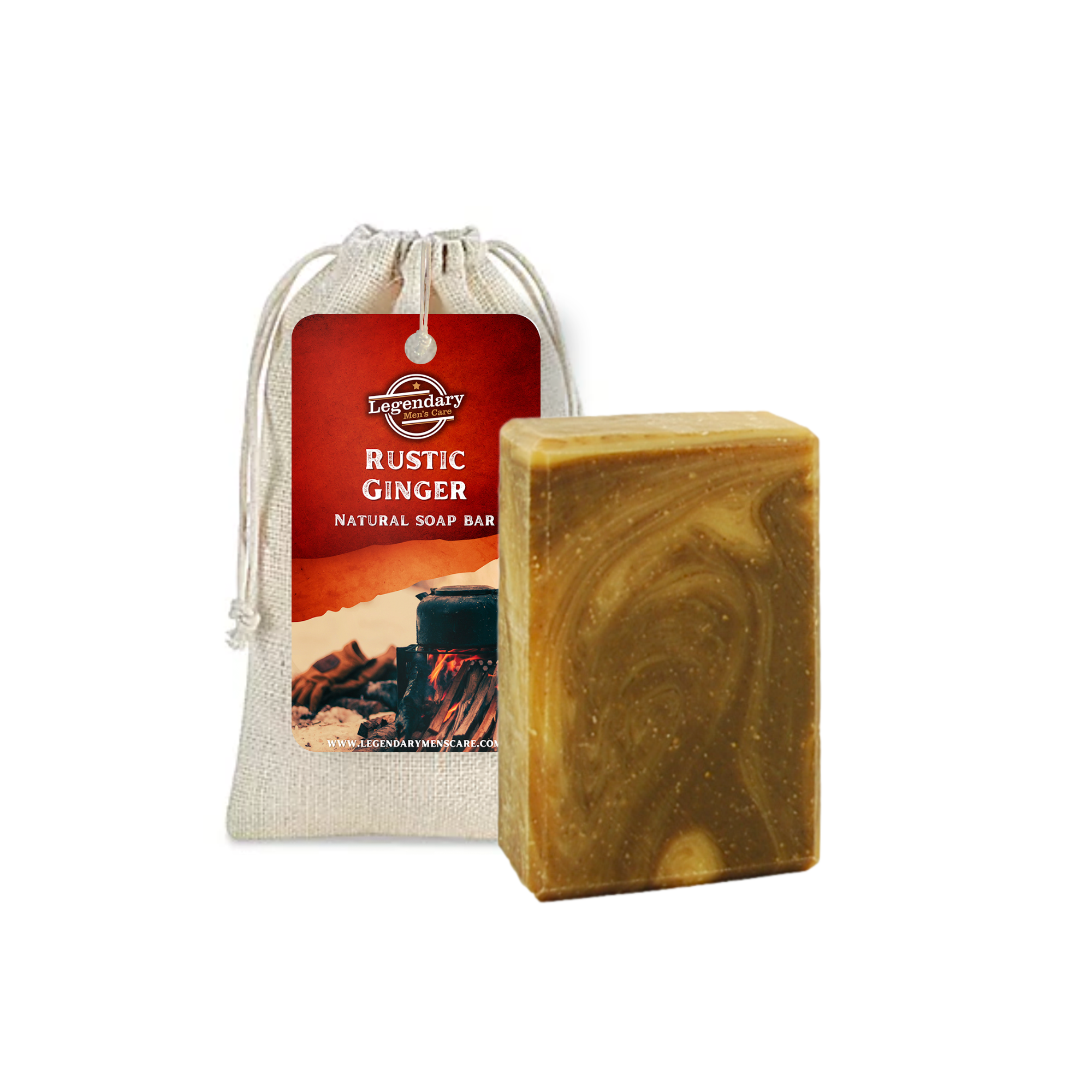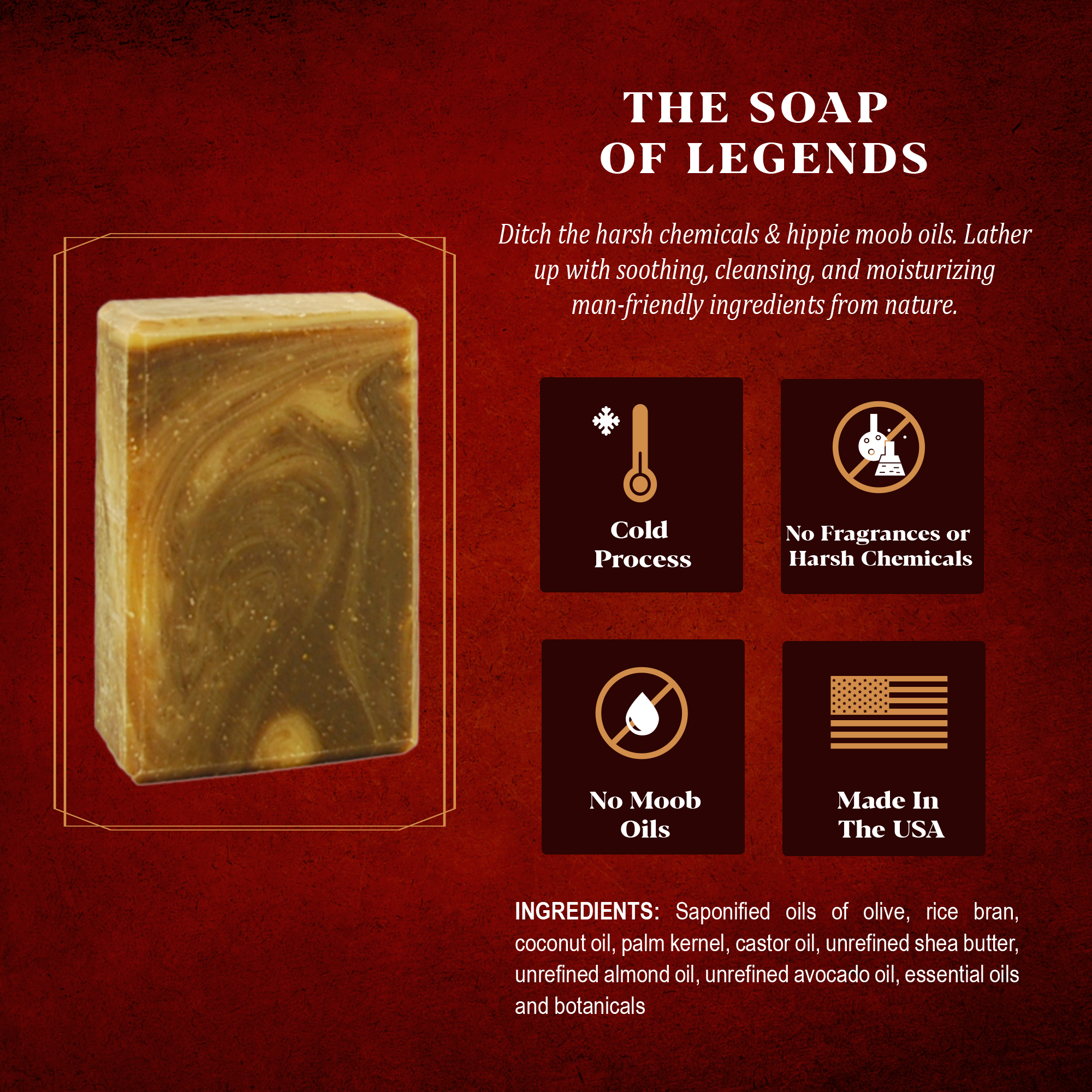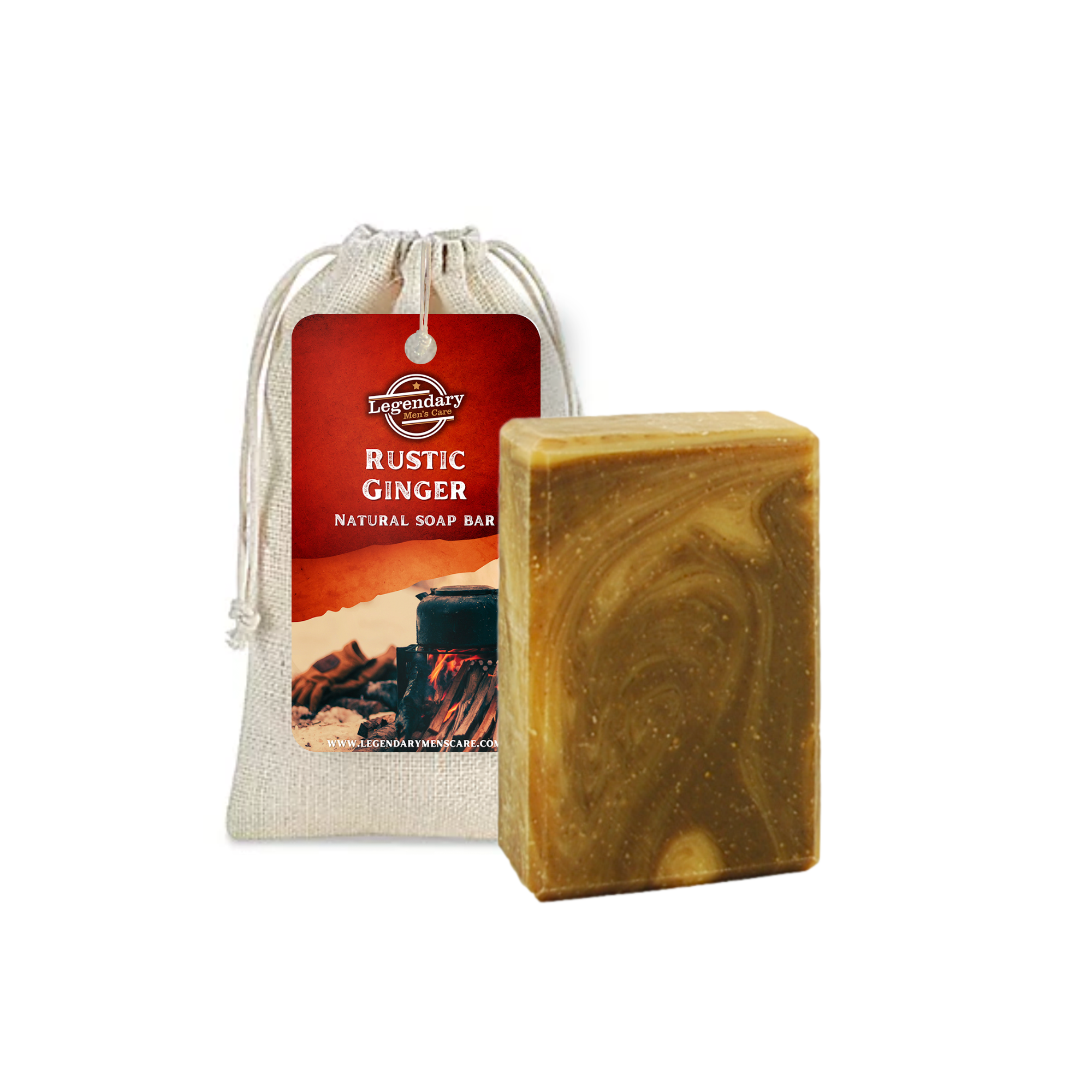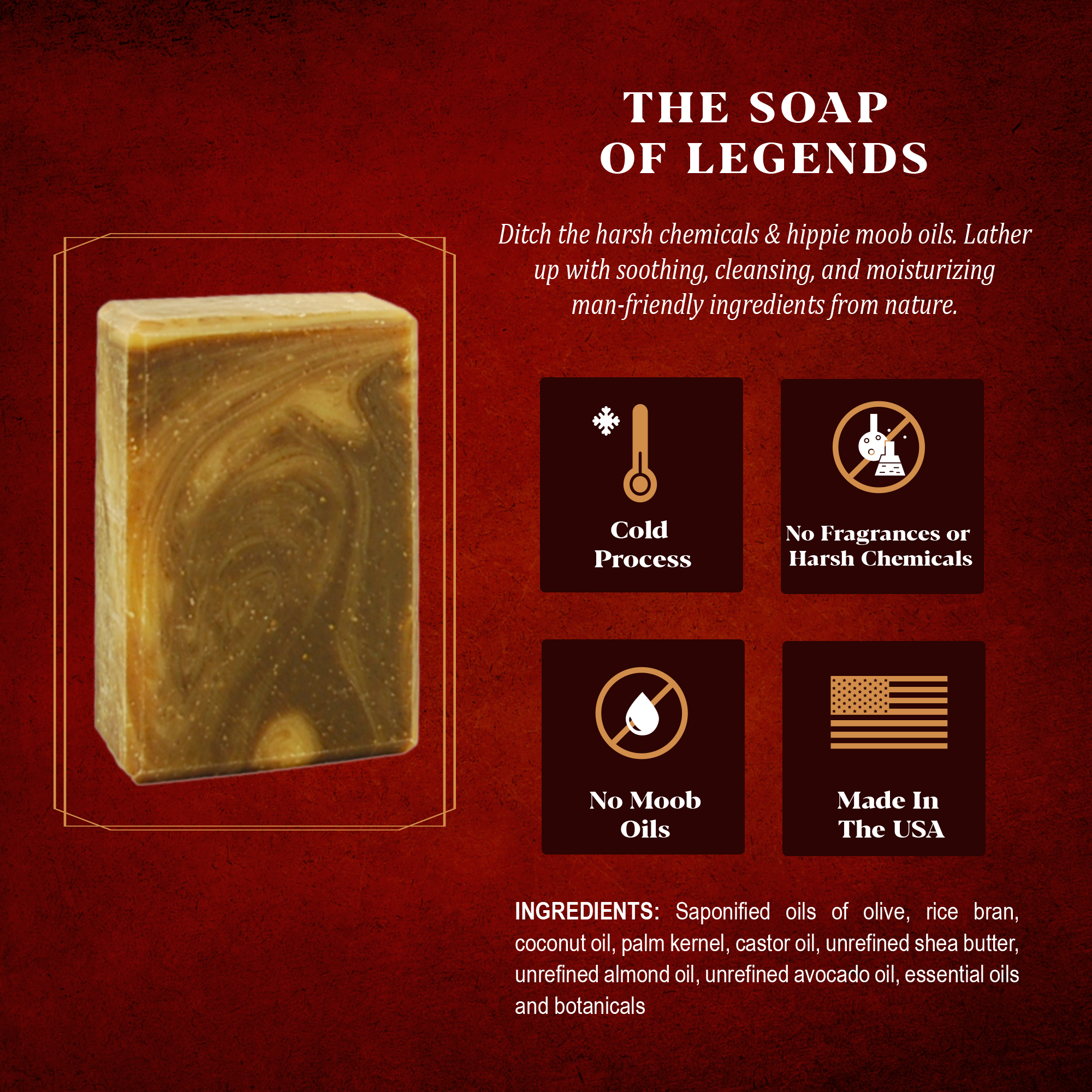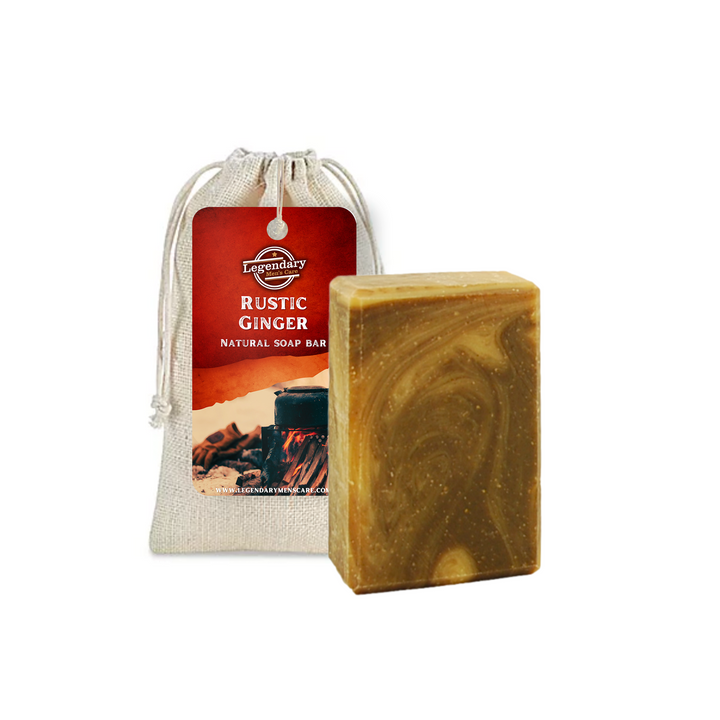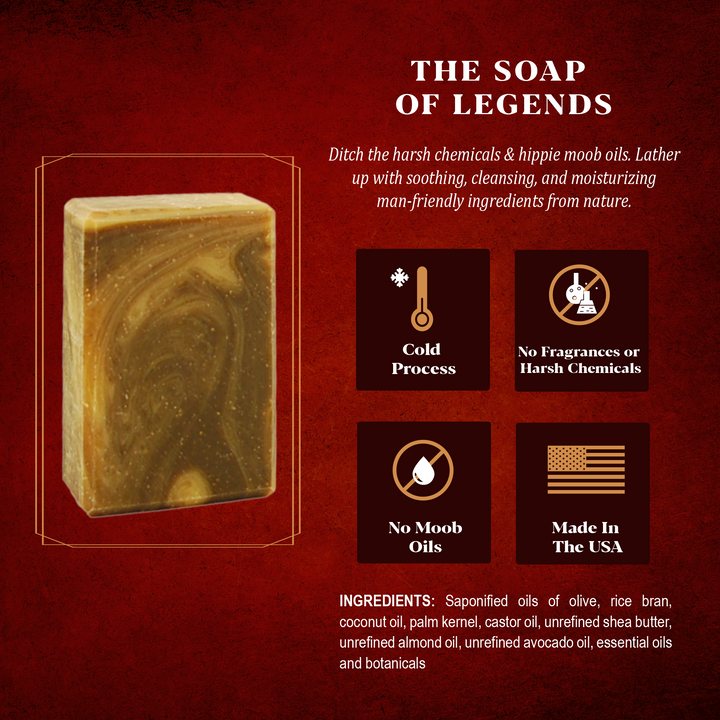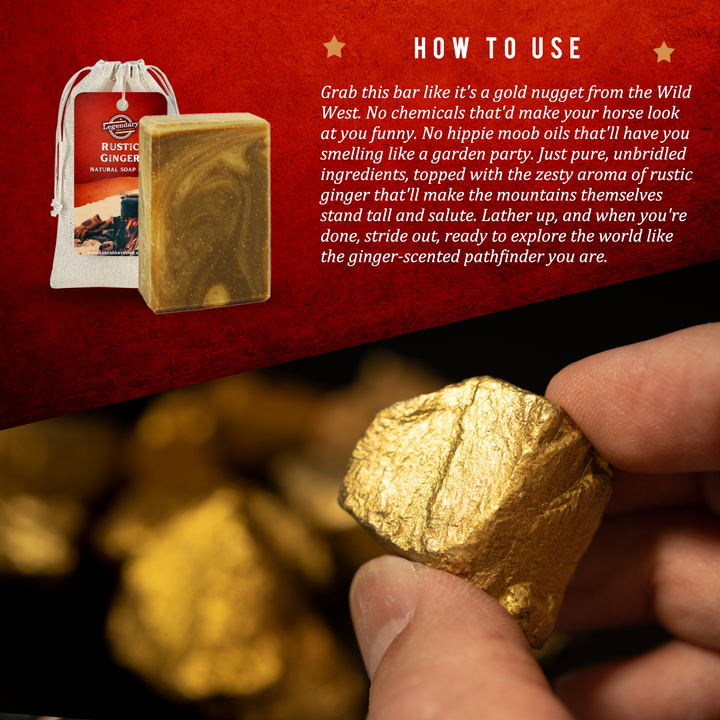 Free from harsh chemicals, parabens, or phthalates

Certified Organic Cold Pressed Ingredients

100% Satisfaction Guarantee

No Synthetic Chemicals or Dyes

Proudly Made In
The USA
PERFECT FOR
Legends, Explorers, Miners, Frontiersmen, and Anyone Who Wants to Smell like the Untamed Wilderness
These legendary soap bars are chiseled in the rugged terrains of Bear Lake, Michigan, where even the deer wear hiking boots. Each cold process batch is made to be the John Wayne of soaps. We've infused rustic ginger, known for its bold and spicy aroma that'll awaken your inner wild man. Bathe in the ambience of adventure and walk out of that shower like the trailblazing titan you are.
Cold
Process
No Fragrances or
Harsh Chemicals
No Moob
Oils
Made In
The USA
INGREDIENTS
Almond Oil
Almond oil doesn't just moisturize; it grabs dryness by the collar and throws it out of the saloon, leaving your skin as smooth as a gunslinger's draw.
Shea Butter
This isn't some dainty lotion. It's like a muscle-building protein shake for your skin.
Rice Bran
Packed with antioxidants to keep your skin as fresh as mountain air.
Full Ingredient Panel
Saponified oils of olive, rice bran, coconut oil, palm kernel, castor oil, unrefined shea butter, unrefined almond oil, unrefined avocado oil, essential oils and botanicals
HOW TO USE
Grab this bar like it's a gold nugget from the Wild West.
No chemicals that'd make your horse look at you funny. No hippie moob oils that'll have you smelling like a garden party. Just pure, unbridled ingredients, topped with the zesty aroma of rustic ginger that'll make the mountains themselves stand tall and salute.
Lather up, and when you're done, stride out, ready to explore the world like the ginger-scented pathfinder you are.