Win a

FREE

AM/PM Legendary Men's Care Toothpaste Bundle and a

$50 Amazon gift card

!
Step 1
Click the link below and record a video with your smartphone telling us how much you're loving your Legendary Men's Care toothpaste experience!
CLICK HERE TO RECORD YOUR TESTIMONIAL VIDEO, LEGEND
(once you click the link you will be prompted with the next steps to record your video testimonial)
Step 2
That's it! If your video is selected, you will win a FREE AM/PM Legendary Men's Care Toothpaste Bundle PLUS a $50 Amazon gift card!
This is a LIMITED TIME OFFER! Upload your video now before this contest closes!
Below Are Some Examples Of Guys Who CRUSHED It Sharing Their Experience!
Like To "Color In The Lines?" For These Kinda Things, We Do Too… Here Are Some Filming Best Practices:

Selfie-style video from phone.

Hold the phone vertical, not horizontal.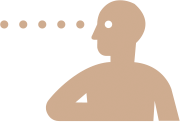 Optimal height of camera angle – eye level.

Have your LMC toothpaste in your hand or in the frame

Frame size - try to make sure the upper part of your body is in the frame. It is nice to see hands and not only a face.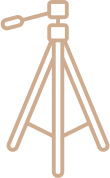 If possible use a stand or something to keep the camera steady.